Product Update
Hi,
Check out the features that have just arrived to TTS Consolidator.
Visual Baggage Information
When searching by Best Price or quoting flights selected via Availability Search and on booking page, users can now easily see the checked baggage included for each flight and on mouse over the baggage icon additional details will be shown. Checked baggage information can also be found in flight details.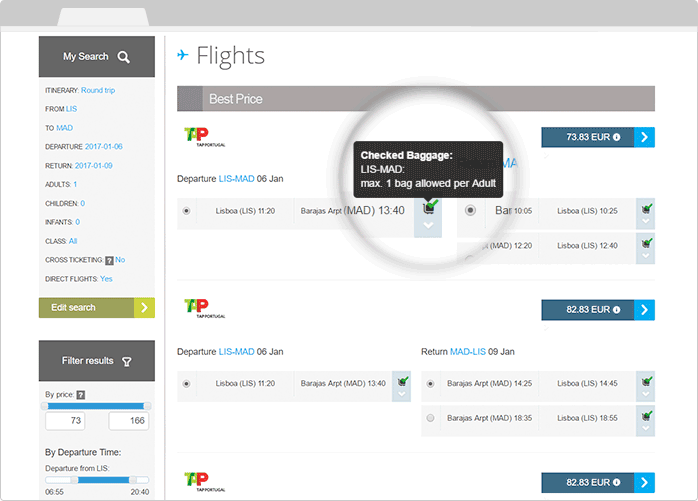 Allow your sub-agencies to hide prices in ViewTrip
You can now enable your sub-agencies to decide to show or hide the price of a booking in ViewTrip. The choice to enable this feature is yours and you can choose to enable it only for specific sub-agencies. To learn how this feature works, click here.